My blog name is Georgia Peach for a reason! I use to live in Georgia for a bit with one of my best friends! While living there I learned that I loved all things Georgia & my friends I got to know there all called me Georgia Peaches! I loved that nickname so very much... Georgia felt like home to me! I belonged there my only wish is that I had of been born in Georgia. I was meant to be a Georgia girl... Home is where the heart is! I believe that to be so true! I am the happiest when in Georgia! I want to go back for good & live there once again! Find my other half & raise our kids there together as a happy little family... I know to some that may be crazy but not to me!
Lauren Alaina is from Georgia too in case you did not know & she came out with a song called Georgia Peaches & let me tell you hands down its one of my favorite songs :) I am partial though I am sure its because its my nickname...
Luke Bryan the man whom was born in Leesburg Georgia! You have won the hearts by many of us ladies... & even men too I am sure. If you wasn't married I would gladly be your wife :) Hello Ashleigh Bryan! I kinda like the ring too it I must admit... However you are married & have two boys! Thus being the case I will never get to marry you sadly nore will any other women! Thank goodness we can in dreams..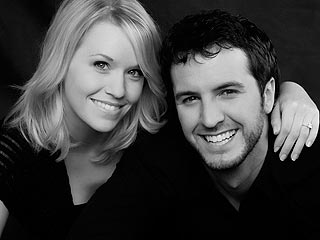 I have been to your concerts! But my favorite one each year is the Farm Tour :) I love that it is played in Georgia the place we call home.. & the concert is played outdoors which is even better!
You just came out with a new album & I am in love! Start to finish it is amazing!
I cannot wait to see this album in Concert :) I know it will be amazing without a doubt!