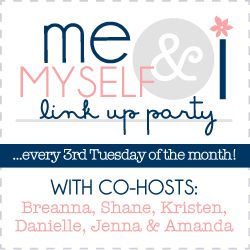 I am linking up
Breanna
! I just found this & I think its gonna be a fun link up :)
1. What are your top 5 favorite movies to watch during the holidays?
* Polar Express
*The Grinch
*Any show on Hallmark
*Rudolph
* I only had 4 sorry ladies!
2. Its the month of giving thanks what are you most thankful for?
I am thankful for my family & friends. The ones that surround us & support us!
3. If there was a quote or verse to describe your life what would it be?
4. Who in your family are you most like?
I look like my sweet daddy through & through! There would never be denying us as father/daughter. However when it comes to me dressing & such I am neither like my mother nore father instead I am like my cousins Lindsay & Steph! We all 3 are girlie girls! Dolled up, makeup always on, matching everyday, & always wearing our jewelry & such :)
5. What is your favorite drink order at Starbucks?
My overall favorite drink is Spice Apple Cider or Spiced Apple Latte but I also like Peppermint Mocha, Pumpkin Spice, & Caramel Brulee