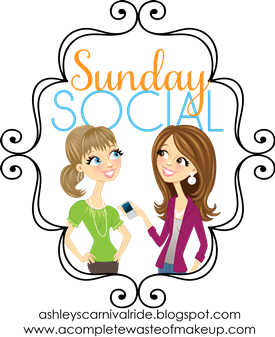 I am linking up with Neely & Ash websites are above :)
Let's begin shall we?
1. Favorite childhood book:
I loved anything & everything Junie B Jones also I loved Goosebumps & boxcar children :)
2. Favorite book lately:
I would say these because they are the ones I have read last :) They was beyond great!
3. Book you wish you could live in:
I think I could live in any of these sweet love stories :) I love all of his romantic novels :)
4. If you could be any character from a book who would you be & why?
Allie Hamilton in The Notebook! I love Rachel McAdams as a character in general but she is great in The Notebook! I want that love forever that her & Noah has together. I love how real she is in it & so much more to me that is a great character :)
5. Favorite book turned movie:
There is no way I can pick just one so here are a few of my favorites:
*All Harry Potter
*All Nicholas Sparks
*All Twilight
& I am sure that the new Fifty Shades will be added to the list as well...
6. Favorite magazine:
Good Home