Sweet Dresses
You both are to arrive today & I cannot wait! I am so glad that I bought you both! I hope you look flattering on me...
Chevron shirts oh how I love you both! I thought about just buying one of you but I cannot seem to do it! I so badly kinda want you both! I know that I would put you both to good use..
Weekend
I am so glad that I have you off! It has been a long week at work... I am glad today is the last day for at least 2 days anyway :) I hope its eventful..
Ready For Love
I have enjoyed watching you every Tuesday.. You are amazing to say the least & Ben well I wanna marry him so can you please place me on the show? I promise I will participate 100 percent!
Meals
I have cooked so many yummy goodness of you this week! I have loved my dinner meals... You all have tasted so good! I think I could have eaten more then I had :)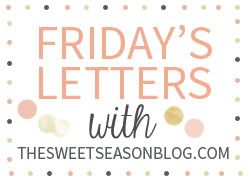 Link up with
Ash