Director: Richard LaGravenese
Cast: Alden Ehrenreich (Ethan Wate), Alice Englert (Lena Duchannes), Jeremy Irons (Macon Ravenwood), Viola Davis (Amma), Emmy Rossum (Ridley), Thomas Mann (Link), Emma Thompson (Mrs Lincoln), Eileen Atkins (Gramma), & Margo Martindale (Aunt Del)
The movie begins in South Carolina as Ethan awakens from a dream. In his dream he is seeing a girl whom he does not know. School starts & at that moment is when he meets a new girl named Lena & she resembles the girl in his dreams. He is nice to her but the others are not & all start in on her which it turn makes Lena very angry thus leading to the windows being busted out.
As Ethan drives home he almost runs Lena over in the road. Her car had broke down & she was trying to get help. He gives her a ride home & during that time they start to bond with one another. He finds a locket in his pocket & once they both touch the locket next thing he knows he winds up at his home after seeing a small portion from the war long ago. Macon does not approve of the new friendship which blossoms into a relationship.
On Lena's 16TH birthday she will either be claimed for the light or for the dark. She is scared she will hurt those whom she loves. Too make matters worse Ridley her cousin & her mother Sarafene show up uninvited. Both was claimed for the dark & they too want Lena to be claimed for the dark. Sarafene is powerful of them all however once Lena is claimed she will be even more powerful then her own mother.
Ethan & Lena locked hands once more with the locket seeing the past when doing so Lena & Ethan learns that a spell in which was forbidden was used to let her loved one live but when doing so it turned her pure evil which thus making her kill him after bringing him back to life. Amma the keeper of the caster library tells Lena there is cure for the curse & that she alone can only find that Macon had tried many times before. Lena focused & the book of moons showed itself to her. It was the most dangerous powerful book of all that only casters may touch. She finds the secret to cure the curse but it only reveals that her loved one must die. Knowing that she could not kill Ethan she instead erases his memory of their time together.
Ridley enchants Ethan's friend & gives him a bullet for the battle of honey hill where they are to do the reenactment. Ethan & Link decided to kill each other in the game so they can go find something better to do only problem was the fact that the bullet was real that link shot Ethan with thus killing him. Lena while at her 16TH birthday feels the curse being broken & runs to find Ethan. She clutches his dying body as Sarafene & Ridley tell her she will be claimed for dark now for sure. Lena lashes out in anger sending lighting strikes through the crowd until Ethan transforms into Macon. She ask why & he said because I knew you could not see Ethan dead or you would turn dark & I could not have that so one of us had to die. She stands up too her mother & cousin & makes the moon disappear stopping it from claiming her for the dark. Lena allows Ridley to flee & she kills her mother Sarafene.
Months later as Ethan is too leave town for college you find him apologizing saying that he wished he had taken the time to get to know Lena. Lena allows him to say all knowing that she will always love him. Right after you see her down in the caster library & come to find out she has been claimed half light & half dark both. Meanwhile as Ethan passes the town line he recalls their memories together gets out of the car & yells Lena's name. From off in the library Lena hears his voice & is claimed solely for the light.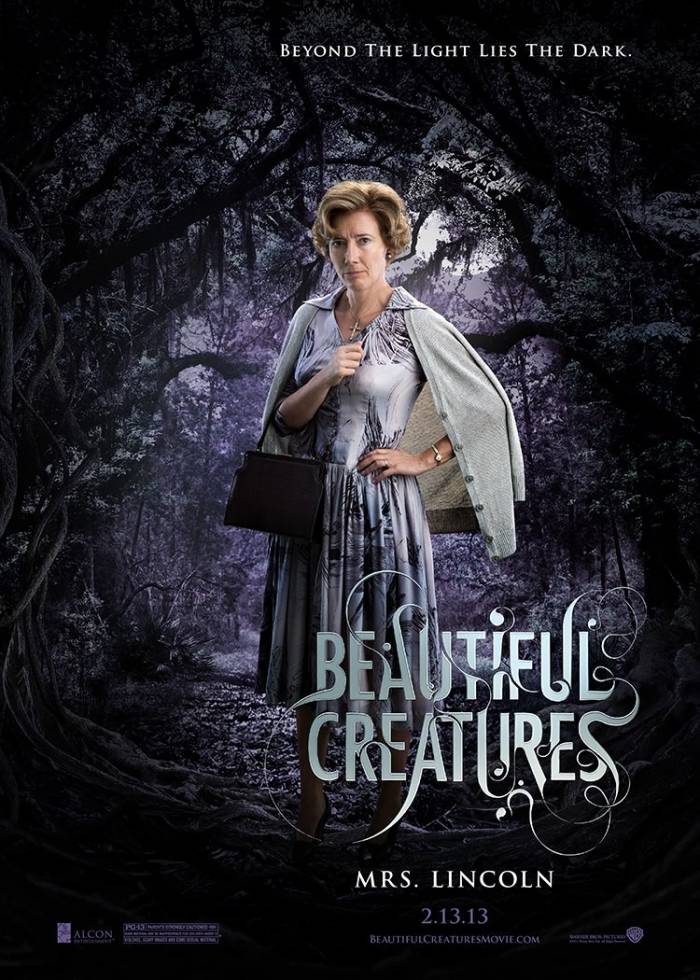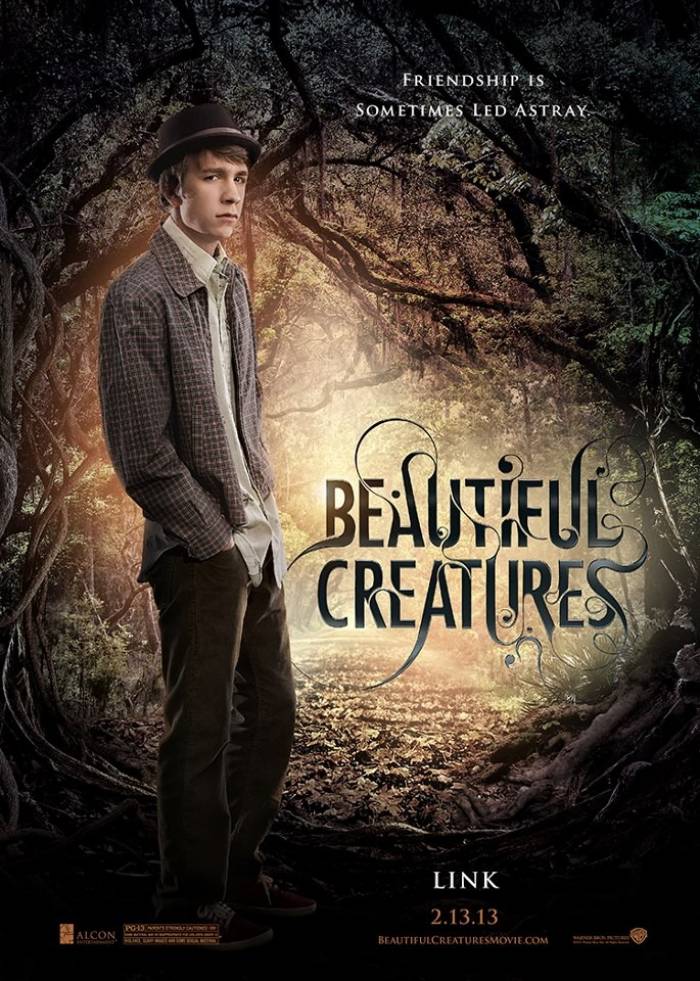 I am rating this movie a 4 out 5. It was good it had suspense, funny moments, teary eyed parts, & even moments that we had no clue of what had happened. We enjoyed it & yes we would see it again however I can truly say there are more movies I have seen lately that I have liked much better. With that we came to learn that this movie was actually a book before it was a movie & with that there was a set of 3 books so soon in the future there will be 2 more movies tying into this one.