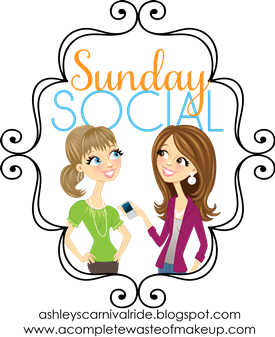 Without further a dew let's begin :)
1. What is your favorite Fall activity?
Hmm I could not choose just one even I tried super hard. In case you ladies did not know Fall is my favorite of them all! I live & die for Fall seriously no lie. So with that I look forward too football, carving pumpkins, cooking all kind of yummy Fall foods & making those melt in your mouths drinks during that airy wind season :) & so much more!
2. Do you follow a football team? If so which one & why?
I do yes I love me some Florida Gators Chomp Chomp, UGA hello cute little bull dogs, Steelers & every so often when they are doing good I love me some orange & white called UT :) Well you see I grew up watching UGA so it just runs threw my blood! I am a Georgia girl! then for the rest you would have to thank my ex for! He got me hooked on the others! & now I love them & cannot deny them :) Great reason right?
3. What is something fun during Fall in your area?
We always have the Fall Fun Fest which is big with bands & so forth but to me I want the more scary things of Fall having to do more with October which is the Hayrides, & Haunted Houses which thankfully we have plenty of :)
4. Favorite Fall outfit staples?
Pullovers, sweater dresses & such I guess I will show you some of my fall favorites from Pinterest :)
5. Things you are looking forward to the most this coming Fall?
Hayrides, Haunted Houses, Yummy dishes & drinks, Pumpkin Carving, & of course Starbucks I mean do not get me wrong, I love it all year round however during the fall season I love me some Pumpkin Spice & Caramel Apple Cider! I get one every single day. Is that bad? I truly am addicted, no lie! & yes before you ask it is a must that I get my drink in this pretty little red cup other wise I will throw a tantrum like a 2 year old... True story! Do you ladies like this as much as me?
6. Favorite Fall holiday? Traditions?
the hunny & I carve pumpkins every year together even before he came into my life I did it all the time with my little ones but now we do them at separate times so I get several doses yay which I love! We throw a Halloween Party for the family & yes you must dress up if you want in our house :) I go on hayrides & haunted houses every year & I enjoy them always! I decorate our home for every season however Halloween I truly go all out inside & outside the house :) I already wanna put up the decor for Fall/ Halloween! Is that bad? Oh & during Christmas I always go to Opryland in Nashville to see the lights ;) I think I covered it all hmm not sure I may or may not have left a few out but I cannot think of more at the moment in writing.
PS I just wanna say Neely & Ash, I loved this post the best thus far! I am such a lover of Fall & Halloween ;) Great link up ladies!