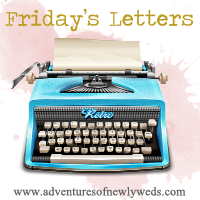 Dear Ladies, as you are reading this I am finally Nashville bound yay! Hello 4 days off from being a nurse...
Dear Amanda Shippe, you so have me craving a lovely bubble tea! So guess what I will be getting when I arrive in Nashville? You guessed it a bubble tea & a cupcake from Gigi's :) Ps I cannot wait until I finally get to meet you in February during your birthday! Fun times await in Nashville TN :)
Dear Last 10 Days Of Work, you have exhausted me beyond my limits I swear! I think you have tried all of me & then some to be very honest! I am glad that you are finally over & I get a small break from you yay!
Dear Monster & Mt Dew, thank you both for keeping me going on my last 2 day strech of work! You did am amazing job & the task at hand got finished thanks to you :)
Dear Labtop Of Mine, You died on me yesturday! You croaked over sadly :( I had to order a new one of you to replace you which cost me over $600 ugh... I hate that I have to use the other one until you arrive in about 14 days since you do not ship until the 3RD for some weird reason!
Dear New Laptop Of Mine, you better be great! Or so goodness help me you will go back! Understand good!
Dear friends In Nash, I cannot wait to see you all! I have missed you tons....
Dear Fair, I cannot wait to go to you Saturday night with my friends! I am looking forward to you! I am sure you will be fun please make sure that you are ok! Thanks....
Dear Blog, I love how you are growing! You now have 92 followers almost 100 eek! That excites me to say the least! I love new ladies/gents :)
Dear Blog Ladies, I truly do love you all! & you feel like a family to me in a weird sort of way as crazy as that may sound! Thank you all for being so patient since this past week I have been changing my blog to a fall design :) I think I am going to stick to the one I currently put it on last night :) Hope you ladies love it as much as me :)
Dear Facebook Iphone, the upgrade on you was amazing! I love it so much more then before yay!
Dear Pinterest, you are ten times better since I am changing everything around! I love you so much more now! You are a lot to change but I am loving it thus far :) I love how I renamed several of you & added new spots :)
Dear Instagram, you will be blown up for the next 4 days get ready :)