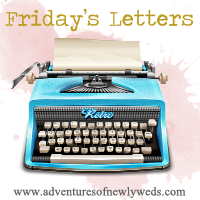 Dear 4 days off...
Hello Knox! I am so excited to be spending time with my best friend! I know it's gonna be a blast, it always is.
Dear best friend...
Thank you for being you! I cannot wait to see your pretty face for the next 4 days! I love you & I am beyond blessed to have you in my life! Loves you.
Dear Blown Away...
I am so in love with you & I cannot get enough of you! I listen to you over & over again! Don't judge :)
Dear cousin Matthew...
You graduate tonight from High School! I just want you to know that I am so very proud of you! You have always been such a blessing in my life & will continue to be even as you grow older! I cannot wait to see what the future has in store for you!
Dear friends who are performing tomorrow in the TS...
I want you all to be very safe & careful please! I do not want grey hairs just yet thanks!
Dear blogs I follow...
You all are so amazing! Your blogs are a thousand times better then mine! I could use some help! You all have tons of friends but not me :(
Dear beach...
You cannot get here soon enough! I am ready to have my toes in your sand & a drink in my hand :)
Dear Daddy...
Thank you for being so sweet & spending 2 days with me this week! It has been so much fun getting to catch up & go fishing with you! I always love daughter/father time, its always the best! I love that I am such a daddy's girl! I love you so very much! Thank you for always taking the time to show me you cared & still do even as I get older!