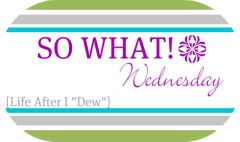 SO WHAT:
1. That I did not have time to do this "So What" until right now n yes I know its Saturday!
2. That I have been a busy little bee since well all week I guess you could say :) I was getting stuff ready for my new job!
3. That I finally started my new job Wednesday! Jumped right in :) I was proud of myself....
4. That literally after 3 weeks of not having to work bc I left my other job I have slept in until noon or later n stayed up until 3 or 4 in the am....
5. That I literally had to have caffeine in my system all week thanks to 6am mornings with hardly any sleep full of orientation for nurses as well as tons of test for my new job
6. That after I just finished orientation I was threw straight into the mix for 3 12 hr shifts :) I loved it
7. That I am super exhausted after 3 12 hr shifts its been a few weeks... I gotta get use to it again ill be good again soon enough :)
I am loving anything & everything with Christmas trees & lights ;) are these not the cutest pictures ever?
IM LOIVNG:
1. My new job :)
2. That I finally got to buy Water For Elephants since it finally came out on dvd
3. That I got to spend sweet time with my little ones this week
4. that I also got to spend time with Andrew can you say my sanity & heaven :) n i also get to do a 12 hr shift with him as well as spend sunday with him :) That means I am one happy girl....
5. That my vacation starts next week yay :) here we come gberg....