Ladies to those of you whom have gotten to know me
You know that to me Georgia is my home!
I without a dout love Savannah Georgia.
I love all things about it literally...
I must admit I have never been to Jekyll Island but I have been to Tybee Island
I loved Tybee Island it was just amazing!
I loved that little place oh so very much!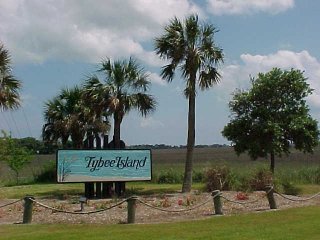 I must admit there was no way I was going to refuse to eat at this lovely Island so I decided I wanted to have dinner at Dolphin Reef :) & the best part is the fact that it is only 20 minutes from Savannah :) Not too bad at all :) & the view from the restaurant was to die for! Absolutely amazing!
This place was amazing I must admit! I cheated & got these pictures off the internet because back then I did not feel comfortable taking pictures of me in a restaurant or anything else for that matter hard to believe now because I take my cam with me every little place i go too & take pictures like nothing....
I still remember When we ate their we all thought we would order something different that way we could try a little bit of everything! I was never so excited. They even have amazing drinks also :) Prices were a little high but well worth it!
Our Menu:
Drink-Peach Daiquiri
Drink-Banana Daiquiri
Drink-Strawberry StingRay
Drink-Banana Nutty Buddy
Drink- The boys got Beer! Coors to be exact...
Appetizers- Gator Bites & Crab Cakes
Dinner- Shrimp Platter, Snow Crab Leg Platter, Stuffed Shrimp & we got sides such as fries & so forth
Total spend divided by 4 couples not including drinks was: $19 & something after the bill being 70 something but once our drinks were added it will was not a bad price our drinks were around 8 s piece n us girls only had 1 ;)
Some other restaurants I would have loved to have tried that I thought had super cute decorated atmosphere were:
Macelwells Seafood House
Crab Shack
AJ's Dockside
Back to the task at hand I have decided that I wanna go visit Jekyll Island & these are the cute places I wanna see. Maybe you will love these cute places as much as me :)
Above would be Pictures of the Horton House Ruins. Built in 1740 by Major William Horton. It is a tabby ruin built of shells, lime, sand, & water. It is one of the few that still remain!
Above are pictures of Latitude 31 a Seafood Restaurant. It looks so breathtaking I am in love with the place I must admit! I wanna go eat their so badly... Maybe I can talk the others into it however I am sure that it will not be very hard to do! It is located on the historic wharf :)
Above are pictures that were taken at Driftwood Beach. Looks like it would be an amazing place to see especially to take pictures at :) It is literally like a tree graveyard!
I cannot wait needless to say!
I am looking forward to planning this trip...
I know it will be an amazing one & to top it off It will be great because of the good company that will be joining us :)