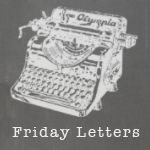 I am linking up with sweet Ash over @
Adventures of Newlyweds
! I would love to have you sweet ladies follow me too :)
Dear Week, you have been good. I have had a whole 3 days off this week & it has been nice!
Dear Birthday, you was so much fun however I still cannot believe you made me turn 24 ugh :( I do not like getting close to the big 30!
Dear Ava & Addie, I cannot wait to see you two sweet twin baby cousins of mine tonight. I know you both are so excited & I too am excited. I love you both...
Dear Delmonaco Winery, us girls had a blast at you yesterday. It was so much fun! We had a lot of pictures & a lot of wine :) (doin a whole post on it)
Dear El Tap, thank you for loving us girls last night! I know we started out with 8 & ended with 12! I know we was a handful but you did well with us all :)