I know that this is a few days late however better late then never right! I have been a water lady since this past Thursday so needless to say I have not really been on my actually computer & what I have been on has been my phone but it has been every so often with more fun in the sun then anything! I have had such a blast this Memorial Weekend! It was great here are a few Memorial Day things I think you all will love :) Enjoy ladies! PS I hope you all had great weekends as well!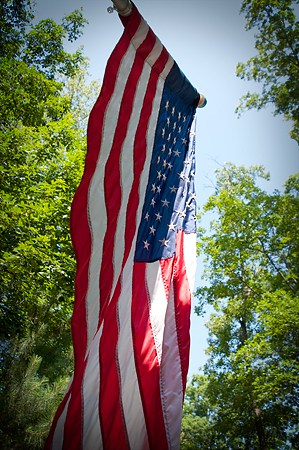 Memorial Day observed on the last Monday of May, is a day of remembering & honoring those men & women who died while serving for our country! Memorial Day was formerly known as Decoration Day. It typically marks the start of summer while Labor Day marks the end!
Many people visit the Cemeteries & memorials of their loved ones, to honor those in their life that have died due to serving our country! & I know that if you ever get the chance to see Arlington National Cemetery you will see that each grave flies an american flag to honor those fallen soldiers! Its so heartbreaking to see it all in front of your very eyes because so many have fallen & some graves only have tombstones without bodies bc some have never been found or recovered :(
Sometimes it makes me sad in a since when I see what Memorial Day now is which is filled with lake trips, beach trips, fireworks, family cookouts, & yes even Indianapolis 500! I do love all those things do not get me wrong & yes I do them, I am guilty... so throw the handcuffs on me however I do make sure to always remember & see those of my friends & family that have passed away & I take flowers & a flag to each of their graves! I make time to say how much I miss them & wish that they was still here! But I know they died for an amazing reason for helping us to stay free in America! Such brave soldiers! I love them so dearly & always will...
Remember me as your son
when you used to doctor my bumps
remember me playing in the dirt
remember me crying when i would get hurt
remember walking to get my diploma
remember arguing and saying I'm gonna
remember me as a man doing my job
remember me , and please don't sob.
I did what I had to do no matter what
I was heavily trained and I fought
no regrets as I am in a wonderful place
Remember me when you look at my purple heart in your glass case.
Red, white and blue
For those we knew
Who marched off to war.
We honor them now
And show them how
Their bravery we can't ignore.

Heroes of war,
They were so much more,
Father and brother and friend.
Flags at half mast
For those of the past
To whom our gratitude we send.

We place flowers on the graves
Of those who were brave,
We salute them far and wide.
Seeing poppies galore
While our hearts soar,
remembering proudly those who have died.